br>https://static.independent.co.uk/2021/02/23/08/milk%20frothers%20indybest%20hero.jpg?width=1200&auto=webp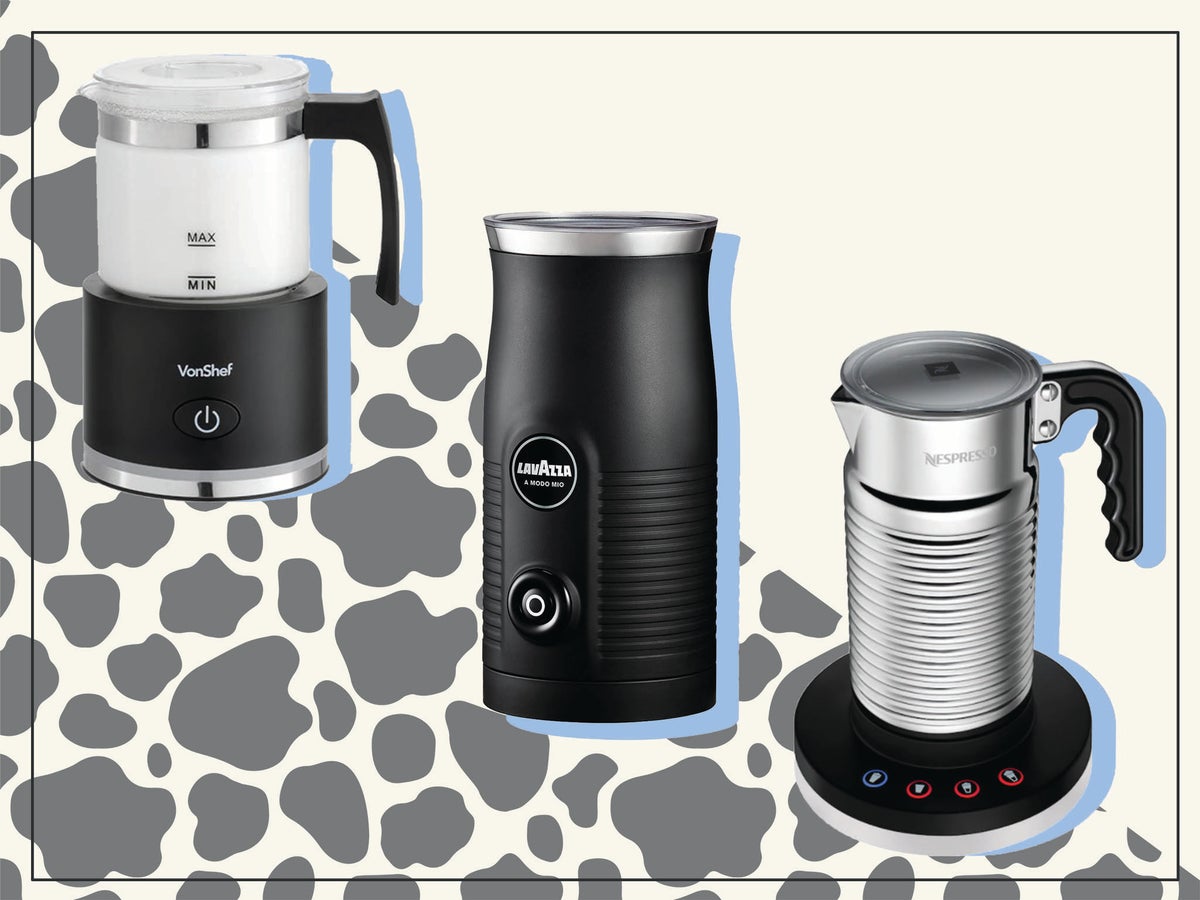 While it's hard to beat our favourite barista brew, many of us took the opportunity in the height of the pandemic to master a DIY coffee.
Traditional coffee purists among us may have chosen to focus on the quality of the bean or espresso machine, but for some of us, the enjoyment is all in the perfect, luxurious foam.
Creamy, dense and with the smallest bubbles, any barista will tell you that the skill to making the perfect cup is all in the way the milk is frothed. And as we soon discovered, this is the part that's almost impossible to replicate without a good bit of kit.
Perfectly frothed milk should have an inviting sheen, almost like wet meringue, with the bubbles so small they can't be individually seen. This is what gives the foam a thick texture that will hold its shape and give it that melt-in-the-mouth feel.
Baristas traditionally use a steam nozzle to blast steam into a jug of milk, simultaneously froths and heats the milk to form a thicker, fuller texture. This is the familiar chirping sound you may recognise from the buzz of your local coffee shop. It is possible to froth milk without the use of heat – such as in a milkshake, but you won't achieve the same milk texture or foam.
How we tested
We tested all the milk frothers here using full-fat cow's milk – the higher protein content than skimmed helps the milk to hold its froth – and our choice of vegan milk; Oatly barista edition oat milk.  As well as the perfect foam, we also looked for options such as automated hot chocolate or cappuccino settings, ease of cleaning, noise levels, style, and heating or frothing capacity. As a household of three coffee addicts and hot chocolate lovers, we were looking for something suited to all our tastes, was quick and quiet, and gave the same efficient experience as a coffee shop.
The best milk frothers for 2022 are: